How Does It Work?
Step by Step...
Kick-Off
It all start with you and us sitting together, talking about your product and understanding your needs. We may throw some ideas in air, but we'll mostly listen. We'll also offer you fresh coffee. Unless it's a virtual meeting, in this case we'll offer our lovely smiles.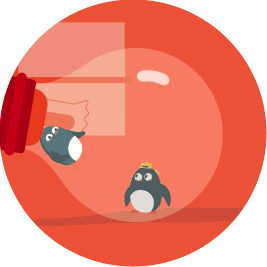 Creative
Once we make sure everything is well understood, we'll take some time to think. And think some more. And a little bit more. Only then we will present you with several creative ideas we believe will fit your product perfectly, and will tell your story in the most engaging way possible.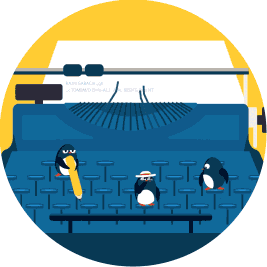 Script
In the script phase we take the chosen creative direction, and develop it to a detailed script, including a clear visual description. We might throw in some priliminary sketches, or some reference. Our goal is for you to have the clearest picture possible.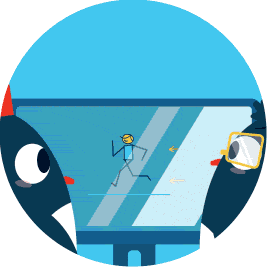 Animatic
The animatic starts once the script has been fully signed off. It is basically a rough sketch of the whole video, along with guide narration and music. It's goal is to provide an actual sense of the flow, and make sure that all the messages gets across nicely. This is one of the most important milestones in the project.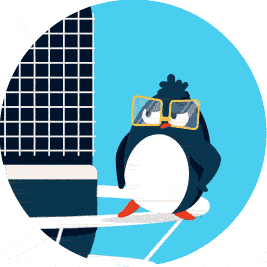 Voice-Over
Once the animatic is approved, we go on a hunt for voice-over artist who will best represent your brand's tone. We will usually share with you some voice samples we believe in. Once a voice is selected, we will record the script, to serve as a basis for the upcoming animation.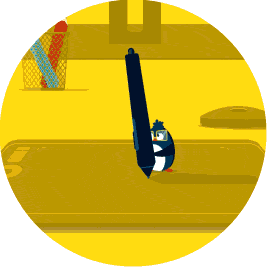 Design
Here's where the rough animatic sketches get the Million Dollar look with beautiful shapes and colors. We start with 2-3 style-frames for your approval (we also like to match expectations using references beforehand). After the approval of the style-frames we move on to design the whole project.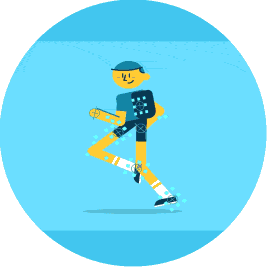 Animation
That's where the magic truly happens. In the animation stage we dive into the designs and start to move any element that can be moved. We do it with high attention to detail, physics, character. The quality of the animation is that secret sauce that turns a video to a true eye-candy.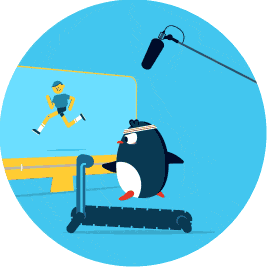 Sound Design
If animation is the eye-candy, sound design is the ear-candy. Adding sound effects to your video can really lift its experience and turns it from a silent film to a blockbuster action movie. Ok, not really, but this important layer of art adds so much character that it has to be treated with care.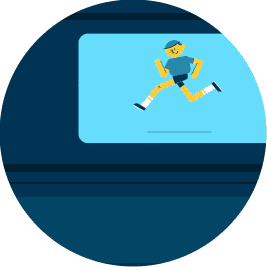 Export
That's it. Your video is ready! Now all that's left to do is export it. Need various sizes? Different file formats? No worries - your video can be delivered in any shape, size or format you desire!