We are a creative agency and production house, part of the international Magic Media group. As a diverse team of creative talents, we work with leading global brands to bring their vision to life with endless creativity and high-quality productions.
Why work with us?

We're curious
We constantly ask questions. The right questions. It makes us and our works better.
We're thinkers
We're no robots. We do stuff for a reason, and think before we make any decision.
We're nice
We see our clients as friends. It adds lots of fun to the journey and leads to awesome results.
We're creative
That's the reason we're here in the first place, isn't it? Let's get creative together!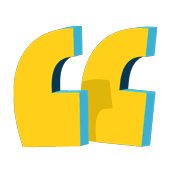 Igloo has a very strong design team that offers fast solutions without compromising on quality. Each time, Igloo's team delivered great solutions to complex briefs on very short timelines with flawless executions.
Dan Kashani
Gaming Creative Strategist
Igloo is the perfect fit for us - Always delivering high-quality creatives with a quick turnaround and a warm interpersonal communication!
Tal Shoham
CMO

As a creative marketing lead and art director in a performance-focused organization, Igloo significantly optimizes my way of producing new creatives and setting new trends while keeping high-quality standards and great, efficient service.
Yoel Boughanem
Creative Marketing Lead

Working with Igloo is always a positive experience. This team is super professional and the creative minds keep amaze each time! We've improved the conversion rates for several apps with Igloo's incredible video ads.
Tanya Zaritsky
Head of Mobile UA